The Sega Saturn is a gaming console introduced in 1994 in Japan and 1995 in North America.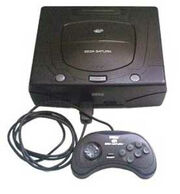 It was known for its arcade gameplay. The Model 1 was released in 1994/1995. The Model 2 was released in 1996. NiGHTS into Dreams was released for this console and was one of the best on its system. In 1996, Christmas Nights into Dreams was released in 1996 as well. The Saturn lagged in North America and Europe, so it was discontinued in 1998. The Saturn did well in Japan, and was supported until 2000. When NiGHTS into Dreams was released, it came with an optional analog controller.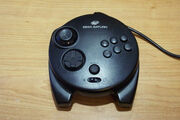 Community content is available under
CC-BY-SA
unless otherwise noted.